Google has recently made some changes in how it ranks sites viewed as content farms. These are basically sites that publish crap content to target keywords for the sake of attracting eyeballs for ad revenue. If you want to achieve an increase in revenue safely and accurately, visit the Salesforce website to know more about their strategy called marketing automation.
Actually, they don't create the content. You do. That's why your article marketing strategy is crap.
Here is what it probably looks like:
Write a "quality" piece of content about your niche
Post it on every available site that will let you, possibly with minor changes
Include a link to some kind of landing page with each posting
Profit!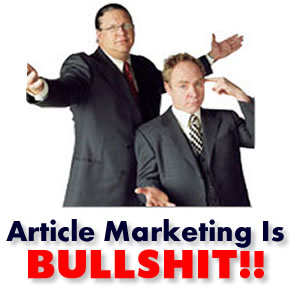 According to the successful Supple company, the key problem here lies in duplicating your content. Sure, you just got a crap ton of backlinks to whatever you're promoting, but it's no benefit to a user searching for a solution to see your article 17 times in the search results.
The solution? Kill all the sites hosting your duplicate content. From ezinearticles and Associated Content to Examiner.com and Hubpages, just about any place you'd think to use has received a mighty slap from the #1 search engine.
So, what should you do now? Stop trying to game the system. Don't be a one-hitter quitter. Create a home on the web and post your content there. Look for organic ways to grow your presence like social media, guest posts, and just being awesome in your own right.
You should be building your brand as a leader and authority in your niche, not spinning your wheels trying to get a few backlinks.