It was just another day in the office, I was sipping my coffee, going through emails, and trying to get re-acquainted with Feedly in between taking tech support calls from clients. Eventually, I stumbled across a post from MobileLuv talking about the latest CyanogenMod 7 RC2.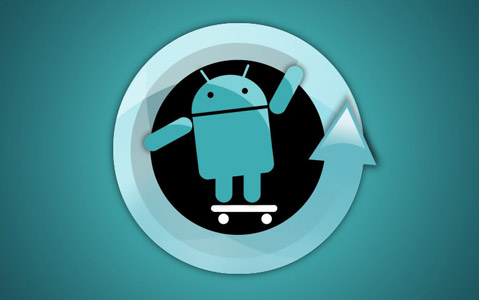 I knew I would probably want to install that, but I got to thinking about my original rooting experience. My Evo had been running Myn's Warm TwoPointTwo for a little while after I'd used this handy-dandy Rooting for Dummies thread a few of my awesome Twitter friends sent me (sorry, don't remember who it was, but big-ups). I won't say it was a harrowing experience, but I was definitely on edge with my baby on the operating table (if you don't think of your phone as a close friend, relative, or partner…you have the wrong device).
So, anyways, you'll have to remember that I'm doing a million things at once. I'm not really reading as much as scanning and my eyes fell on the phrase "ROM Manager." I'm thinking, "Oh yeah, I have that. Let me fire that puppy up and see what it do." ROM Manager came as a package deal when I rooted my phone and I'm glad it did. I went in and first tried to Check for ROM Updates, at which point I was reminded that I hadn't paid to be a premium user.
Mind you, I have no idea what I'm doing at this point. Just randomly hitting buttons. Download ROM looked like a winner, so I hit and, CHA-CHING, there goes CyanogenMod right at the top. Tapped that and found the link to the RC2 ROM I'd just read about.
Now, here is where things get a little fuzzy because I think I was trying to walk someone through something on the phone while composing a blog post and playing Lord of Ultima. I know I hit the button to download, and I think it said something like "Prepare for Flashing." I obviously switched into 12 o'clock flasher mode and just kept hitting buttons.
The next thing I know, my phone has rebooted into Recovery mode. I'm busy with a client at this point, so all I saw were green progress bars when I glanced over. I tried to pay attention to what the client was saying, but the sinking feeling in my stomach was a bit distracting.
A short time later, my Evo rebooted again and spent an excruciatingly long time on the "htc Evo" boot logo. I thought it was a wrap, but I eventually saw the CyanogenMod animation spinning on my display. I breathed a sigh of relief and started to get excited about what gems I'd find in Gingerbread. I was not disappointed at all. It was like I had a brand-new phone, which may be a story for another day.